How to Report a Group on Facebook
Scamming or spamming in a group? You can report to Facebook. See how to report a group to Facebook.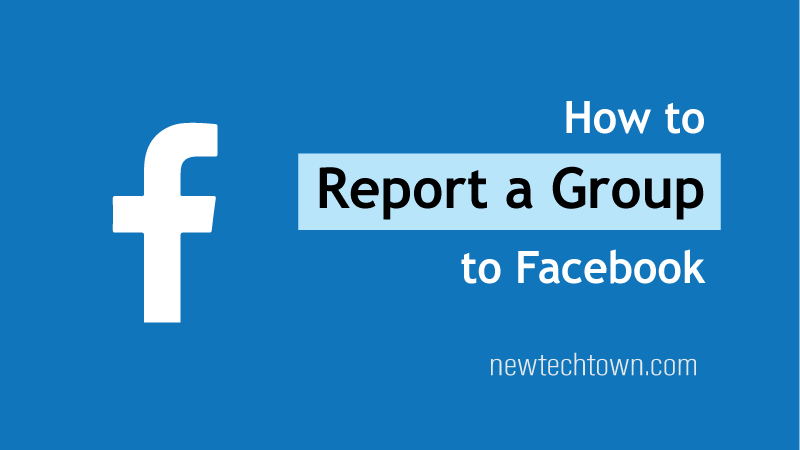 Scamming and Spamming are often found in Facebook groups and pages. Most often it is Facebook groups where new and less careful users face problems. Here is how to report a group on Facebook when you find any policy violation or scamming issue.
Let's see how to complain about a Facebook Group.
Report a Group on Facebook
To report a group you're a member of, follow the steps below:
Go to the group by searching the group name. You can also find the group from Groups > Groups you've joined option from your Facebook profile.
Click the 3 dot icon or More button below the group's cover photo and click the Report Group link.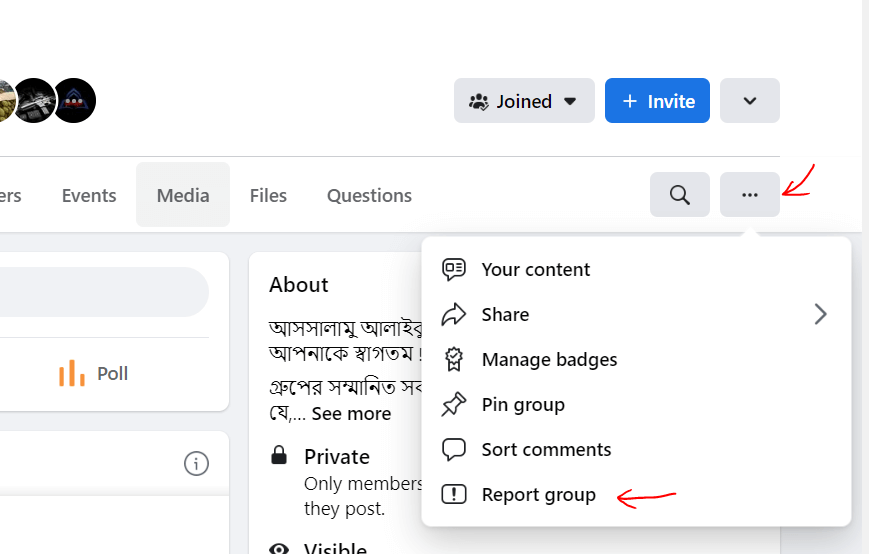 Now select which type of report you want to make. If the group is sharing false information about something, select False Information. Remember you are making the correct type of report. As Facebook will look into this matter, you should file the report in the correct category.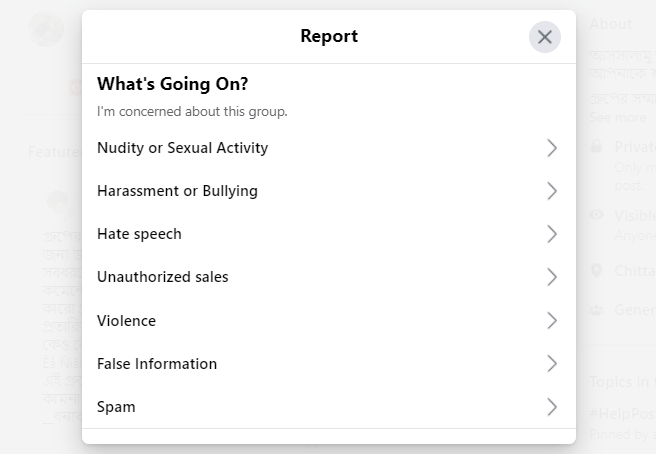 Finally, you are to submit the report against the group. Tick to receive notifications about the report and submit the report.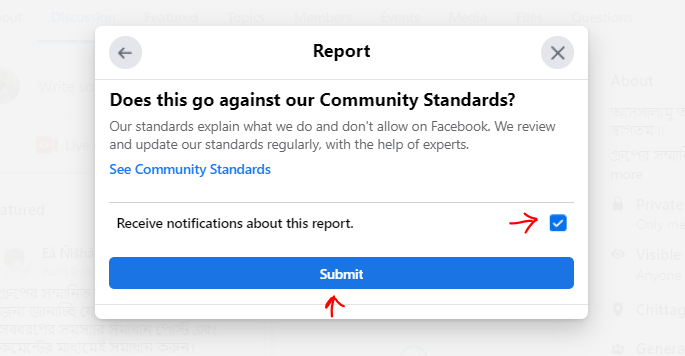 What happens when you report a group to Facebook
When you report a group to Facebook, they review the content in the group that the group is violating Facebook community standards or Terms and Policy Rules. If the reported group is found against any violation of Facebook community standards of Policy, the group or content will be deleted.
Sometimes it may happen that, you see something you don't like but it is not against Facebook Standards. In that situation, the group or content will not be removed.
Whatever is the decision, Facebook will notify you about the report. They will send you a message if the group or content was removed or not with reasons.
How to Report a Facebook Group for Gambling
You can report a Facebook Group for Gambling when their gambling activities are without permission or illegal gambling.
To report a Facebook Group for Gambling, just select the Unauthorized Sales option from the report categories.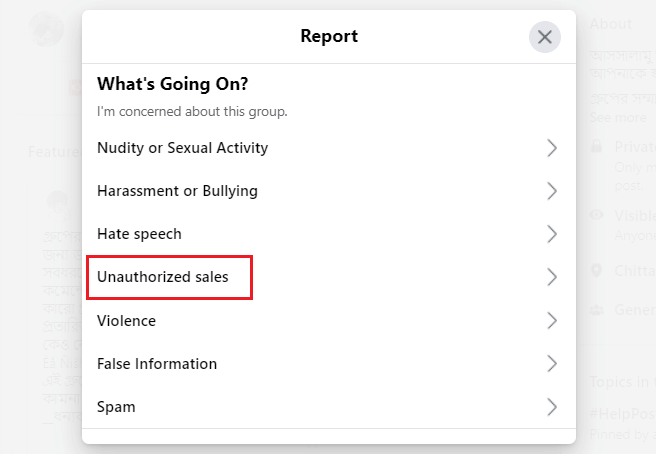 What type of Gambling is not Allowed without Permission
See the following statements of Facebook Ad Policy.
Ads that promote online gambling, and gaming where anything of monetary value (including cash or digital/virtual currencies, e.g. bitcoin) is required to play and anything of monetary value forms part of the prize, are only allowed with our prior written permission.

Facebook Policy
The above-quoted Facebook policy statement says online gambling is allowed with prior written permission from Facebook.
What type of Gambling is Allowed without Permission
Facebook allows only the physical real-money gambling activity and state/government lottery without permission.
Real money gambling requires no digital or virtual currencies. There a player uses cash or physical money for gambling.
Final Words
It is not confirmed that the reported group will be surely removed. The Facebook team will review the group activities and content for any violations. If found, only then the group or content will be removed from Facebook.
To know more about Facebook Tips, see- Facebook
More How to Articles about Facebook